Weeknights can be busy so whenever dinner time rolls around and you're wondering what you can quickly whip together, here's a list of 15 recipes that will help you get dinner on the table in no time! Below are some of my favorite easy chicken recipes that can be made in 30 minutes or less.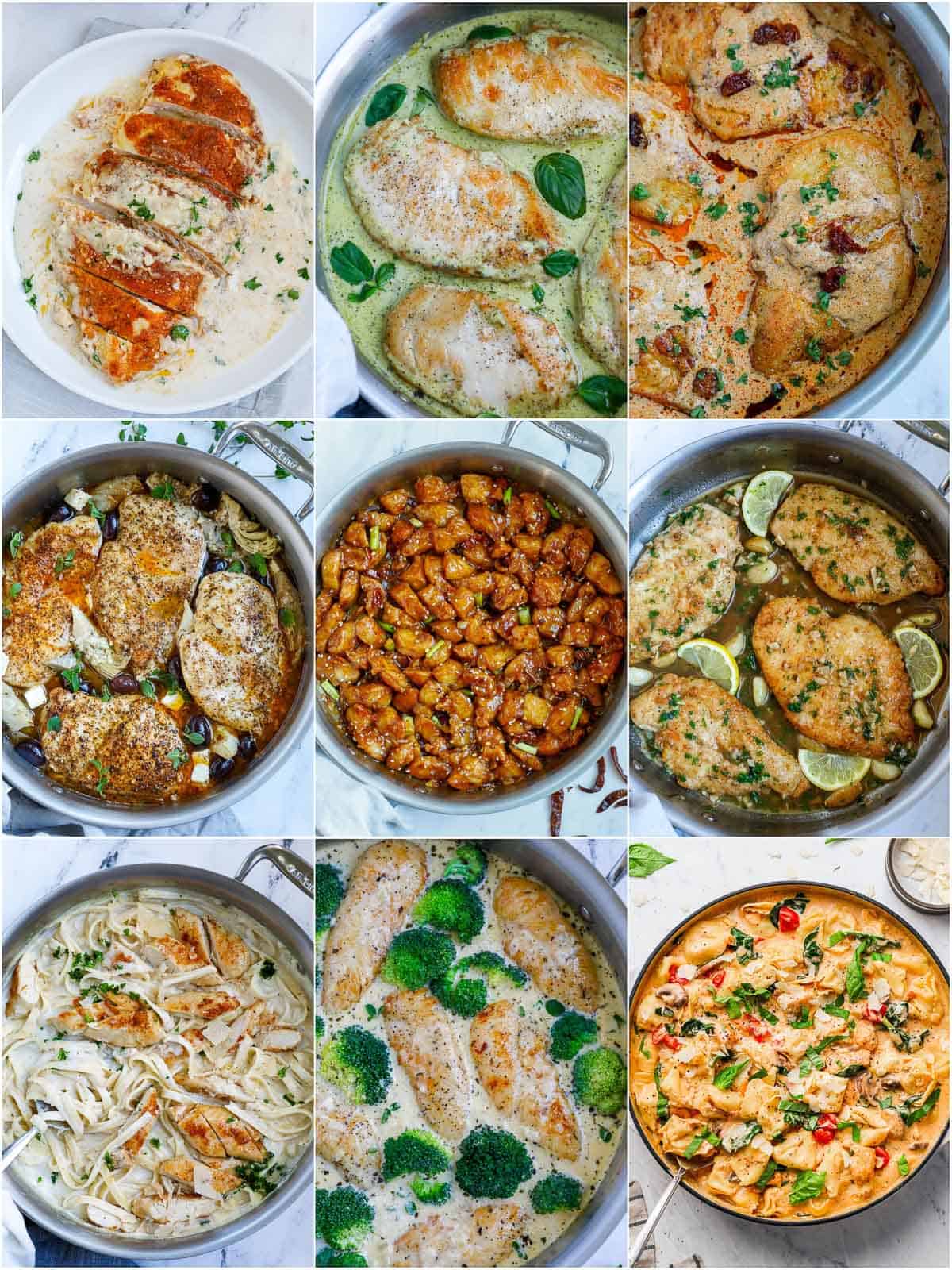 These chicken recipes uses common ingredients, pantry/kitchen staples, and aren't complicated to make, just perfect for an easy dinner. You don't have to spend hours in the kitchen to make a healthy meal for your family!
Best Chicken Recipes for Dinner Or Lunch
Quick and easy, here are 15 simple chicken recipes that you can make in 30 minutes or less!
Common Questions
And there you have it! 15 different chicken recipes that you can make for dinner this week in 30 minutes of less! Tell me, how do you make busy weeknights easier? Let me know in the comments down below.
I hope you enjoy all the recipes I share with you. I hope you try it, enjoy it, rate it and share it with your friends and family!
If you try any recipes in this round up and like it, please use my hashtag to share it with me on INSTAGRAM for a chance to be featured in my story! Also, follow me at Cookin' With Mima on FACEBOOK |INSTAGRAM |PINTEREST for all of my latest social posts and recipes.