Cookin' With Mima is a recipe blog where you can find all sorts of family friendly recipes made with simple ingredients. Not only do we offer easy recipes, we also offer tutorials to further guide and advance your kitchen skills. If you're always looking for recipe ideas to make for lunch and or weeknight dinner, you are in the right place. Welcome to our blog!
Our Belief
---
We believe that making meals at home doesn't have to be complicated or too time consuming. That's why we offer a large variety of 30 Minute Meals, as well as other simple meals that take less than an hour to prepare and cook. For most our recipes, we provide step-by-step photos and video tutorials to further ease the process for you.
Cookin' With Mima blog provides all kinds of recipes, from Breakfast, Lunch and Dinners, Appetizers, Healthy Foods, International Recipes, Desserts, to Comfort Foods you love! There is a recipe here for everyone's needs.
About Mariam
My name is Mariam Ezzeddine, a food blogger, a wife, a mom, recipe and video creator, food photographer, blog writer, and an influencer. Though you know me as a food blogger, I never had a food background before. I graduated with a Criminal Justice degree to work in the federal government field. But then discovered that my passion is food.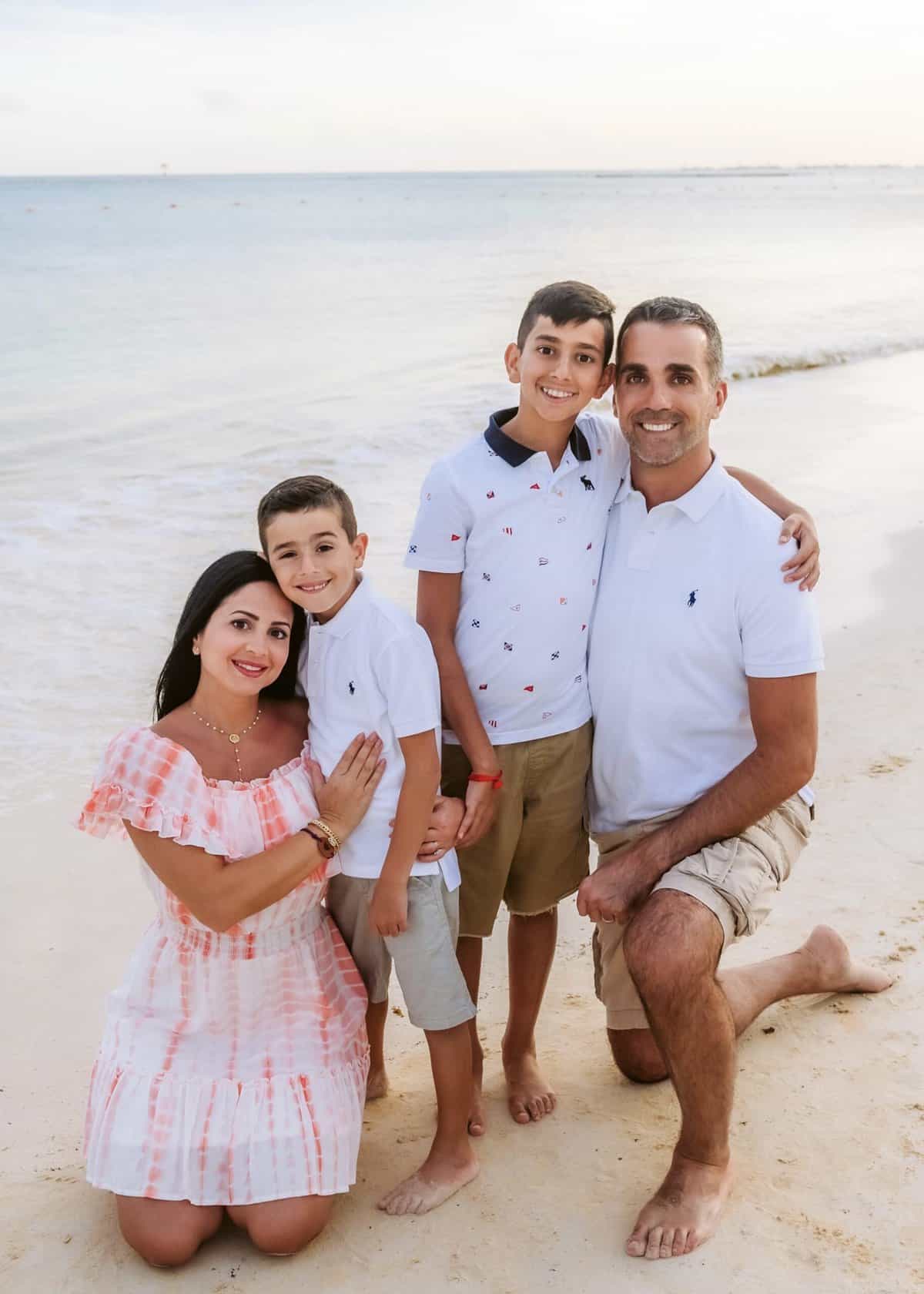 I am married to an amazing husband and have two wonderful boys, who fill my life with so much joy. We live in the Dallas, Forth Worth area in Texas. We love traveling to different countries to experience the food and culture. But one of our favorite places to go is Lebanon, where our families are from, so we can spend time with them since they all live so far away.
A little bit of my background: I was born and raised in Sierra Leone, West Africa, where I grew up until the age of 14. My family and I migrated to the U.S in 1999 due to the civil war in Sierra Leone and have been living here since then. My parents are originally from Lebanon, which is located in the Middle East, and that's where I get all my experience and knowledge to create the best Lebanese recipes for you.
---
When I got married, I moved far away from my family, and didn't know one thing about cooking. My mom was no longer close to cook for me. I taught myself to cook out of motivation, and most my recipes come from experiences in the kitchen, my mom, my grandmother, friends and extended family. And there are always the social media trends that inspire me to come up with similar recipes.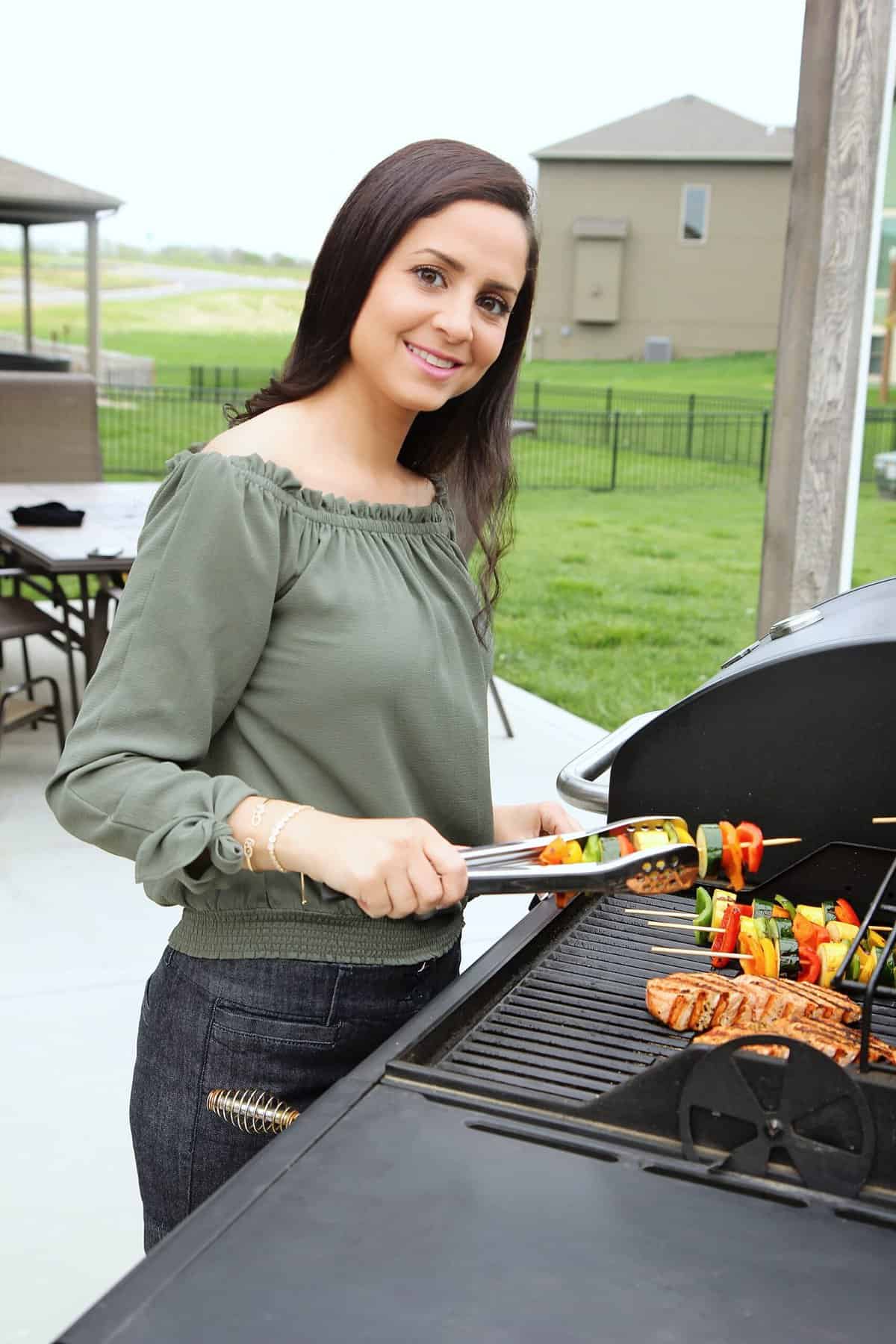 Thus, Cookin' with Mima was born! I started with my Instagram journey in 2014, sharing simple recipes made at home, as a hobby. Then after a few years, with many people wanting more of my recipes, I decided to start a blog and provide readers with full recipes and photos to help guide them and make it easier for them to cook. One recipe after another, we are here today, a blog with all you wonderful people.
As the blog ages, my recipe collection will continue to grow. I will perfect and share every single recipe I create for my family with you and hope you enjoy all of them as much as we do, so they will become you family's favorite as well.
I would love to always hear from you, so do not hesitate to Contact Me at any time!
---
Check Out My Recent Recipes
---